Started at 11AM and finished at 11PM. Totally agree! It made a 9-hour train ride evaporate. Mellissa, I just want to say that Your book, Well Fed 2, is my book of choice everyday!
Our Guide To 2017's Great Reads
Love it!! Thank you for the lovely compliment. I loved the structure and the story was interesting. And the ending blew my mind a little! The structure made it impossible to put down, right?!
In Continents.
Graduation Party Ideas.
March 14: The Story of a Special Day.
Similar Recommendations.
YA Nonfiction Books To Explore Real Life True Stories.
An E-mail From Mandy.
Late to the party, but When Breath Becomes Air — so heartbreaking and so beautiful and so well written. Would you say any of the rest are pretty squeaky clean when it comes to language? Yes, the second one is what I meant. I agree with What She Knew but I was a little disappointing in the ending. It definitely had me staying up passed bedtime though! It took me more like 2 days, but it was so hard to put down.
It is so beautifully written and I loved so many of the characters. Very suspenseful second half of the book. Highly recommend!
How to Break 80 and Shoot like the Pros.
Discover the Best Podcasts in the World.
Vintage Mystery Comics: Punch No. 14 Cica 1943 (Annotated & Illustrated;
Fern's Picks - Fern Britton!
The 50 most daring film roles for women since Ripley / The Dissolve!
YA Nonfiction Books To Explore Real Life True Stories.
Online Library of Liberty.
It was more psychological than the first one, and Cassie is a great protagonist. Loved them. I love your list and your awesome blog and these are all on my TBR list! I crave books that pull me in, make me forget the outside world. Full immersion, heck yea. On a totally unrelated note but because these are books I reread , Goodreads now has an easy way to mark rereads without an exceptionally convuluted way of adding editions that someone pointed out to me just days ago.
If you have added editions, or noted number of times read previously, they have taken this into account. Wow, great list! An eclectic group of books, lol. Homegoing was a 24 hour book for me! Such a great family saga throughout the years. The beginning stories were shocking and heartbreaking. I had to know how they ended! Heads up — Big Little Lies has a lot of strong language in it. I was practically hyperventilating during the climax. And had NO fingernails or cuticles left.
I LOVE it! Sometimes shifting perspectives can be distracting, but in this one, I find it keeps the pace up and makes it up-put-downable. Bless you for this list! I am emerging from new-baby fog and I needed a jump start back into reading. This post did the trick. Thanks, my favorite blogger!
Thanks for this. I agree! I was a wreck when I finished and immediately emailed the author and she responded right away:. I read one of her other novels, Secrets of a Charmed Life, and loved it. Have you read it, too? Yes, I have! I kept discovering the brilliance of the themes as I thought more and more about it. Rules of Civility is one of my favorite books, What Alice Forgot is fantastic.
I just finished I Let You Go. I am glad I kept reading. Dark Matter is in my library wait list already too. I know its old but I would put the twilight series on this list, especially the first book. Summer at Tiffany by Marjorie Hart is my favorite 4th of July memory- the day I sat out on the patio in the gorgeous sunshine and read that book beginning to end! The pacing and need to know that everything will be okay will make you race through it, though the subject matter may leave you wanting to put it down.
Behind Closed Doors surprised me that it was unputdownable, too! I recently read Small Great Things.
It ripped my heart out, made me angry, made me cry…so many emotions! It left me questioning so many things about myself. Thanks for reminding me it was there! I love everything she writes, but that one never left my hands until I turned the last page. Oh, and tickled to see a Sliding Doors reference. Loved that movie. One more in-put-downable: The Heartbreaker by Susan Howatch. I chose What Alice Forgot for this category, not expecting to like it very much. But I did! I read it every chance I could get. I guess I have good taste! I am loving everything by Wallace Stegner, but I have been putting off reading Angle of Repose because I know I will just want to curl up on the couch and read until I finish it, but I am too, too busy right now.
I am only about 75 pages into it.
We are leaving on a trip on Tuesday so I plan to read it on the plane for hours. Rogers so much I could not put it down. One author no one has mentioned so far is Sharyn McCrumb, who writes books set in northeast Tennessee where I live.
My Novel – Christine Clayfield
I read her latest Prayers the Devil Answers in one day last summer. Jane Eyre is my favorite book. Jane Steele was one of my absolute favorite books of It was so much fun! I loved all the callbacks to Eyre. I am constantly recommending it to people. Love it, love it, love it.
get more out of your (reading) life
Glad to see I Let You Go on this list. I dreamed of the characters the night before I finished the book. I have just finished Stir by Jessica Fechtor. She honestly shares her fears and feelings after a brain aneurysm at age It felt like a Jane Austen -lite- book and was great fun. Love this post! Any thoughts if Dark Matter might be an appropriate read for high school students?
I did the same thing! I also love this post and loaded up my library accounts with requests.
The 50 most daring film roles for women since Ripley
Allison—I would hand it out to high schoolers, although probably 16 and older. I read it last summer and it was compelling, although I did not understand much of the science. It does contain murders in the story. I think older teens would love it. Thanks for this and other lists—I love your blog and have been digging into archives these past few days!
I really enjoyed it — and it literally took me 24 hours.
Korean Women Talk About Growing Up In The US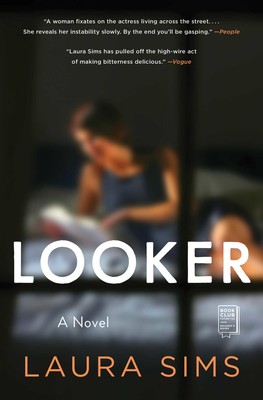 SHE IS WOMAN: COURAGEOUS, COMPELLING AND CAPTIVATING (And Sometimes Outrageous!)
SHE IS WOMAN: COURAGEOUS, COMPELLING AND CAPTIVATING (And Sometimes Outrageous!)
SHE IS WOMAN: COURAGEOUS, COMPELLING AND CAPTIVATING (And Sometimes Outrageous!)
SHE IS WOMAN: COURAGEOUS, COMPELLING AND CAPTIVATING (And Sometimes Outrageous!)
SHE IS WOMAN: COURAGEOUS, COMPELLING AND CAPTIVATING (And Sometimes Outrageous!)
SHE IS WOMAN: COURAGEOUS, COMPELLING AND CAPTIVATING (And Sometimes Outrageous!)
SHE IS WOMAN: COURAGEOUS, COMPELLING AND CAPTIVATING (And Sometimes Outrageous!)
SHE IS WOMAN: COURAGEOUS, COMPELLING AND CAPTIVATING (And Sometimes Outrageous!)
SHE IS WOMAN: COURAGEOUS, COMPELLING AND CAPTIVATING (And Sometimes Outrageous!)
---
Copyright 2019 - All Right Reserved
---